Horchata or orxata is the name of several kinds of traditional beverages, made of ground almonds,sesame seeds, rice, barley, or tigernuts.

Horchata
In Spain, it usually refers to orxata de xufa (horchata de chufa), made from tigernuts, water, and sugar.
Tigernuts
Originally from Valencia, the idea of making horchata from tigernuts comes from the period of Muslim presence in Valencia (from the eighth to thirteenth centuries).
It has a regulating council to ensure the quality of the product and the villages where it can come from, with the Denomination of Origin. The village of Alboraia is well known for the quality of its horchata.
How to get Alboraia village from Purple Nest Hostel(by metro):
It is served ice cold as a natural refreshment in the summer, often served with fartons. Tigernut horchata is also used in place of milk by the lactose intolerant.
Anyway if you dont like to go to Alboraia in Valencia we can recomended you Horchateria Santa Catalina:
How to get horchateria Santa Catalina village from Purple Nest Hostel(by foot):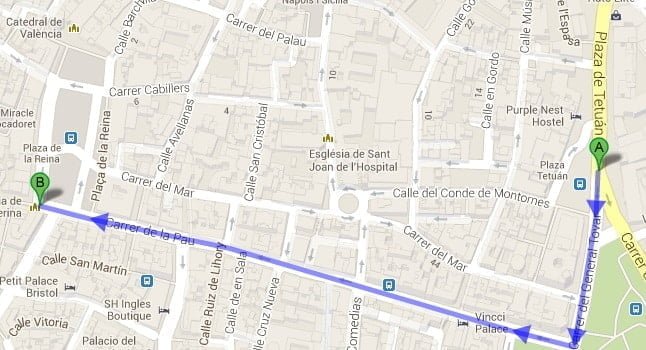 Enjoy your time in VLC:)