De stranden van de provincie Valencia.
De stranden van Valencia onderscheiden zich door hun grote zand, gouden en fijne nerven. Zonder enige inhammen is het herkennen van alle hoeken een moeilijke taak: niet altijd vallen de gemeenteraad, het gehucht en de pogingen van de regering van de Generalitat Valenciana samen om de uitgestrekte kusten te signaleren.
Minder als we rekening houden met de mening van de buren, die meestal meer voorouderlijke namen gebruiken om elk van de stranden te noemen. Geografisch gezien is de stad Valencia het centrum van de provincie, zodat we van daar naar elk strand kunnen reizen, in minder dan een uur met de auto. De kust van de provincie, we kunnen het in drie delen verdelen: van de gemeente Oliva, naar het zuiden, naar de vuurtoren van Cullera.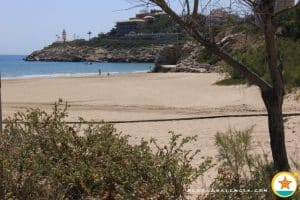 Het is het meest toeristische stuk, het meest gebouwd en het meest schoon. We kunnen er nog steeds heerlijke hoeken vinden zonder verstedelijking. Van de vuurtoren van Cullera tot de haven van Valencia. Dit gedeelte omvat het Albufera natuurpark dat op bepaalde punten concurreert met een gewelddadige stedelijke ontwikkeling.
Vanuit de haven van Valencia, ten noorden van het strand van La Malvarrossa de Sagunto. Dit deel is degene die een grotere erosie ondergaat als gevolg van de veranderingen in de zeestromingen, geproduceerd door de opeenvolgende uitbreidingen van de havens van Valencia en Sagunto. Het bevoorrechte Mediterrane klimaat van Valencia stelt je in staat om op elk moment van het jaar het strand te naderen, zelfs in de winter, om dappere zwemmers te vinden. Een groot deel van de kust, ongeveer twee derde, is verstedelijkt en de restaurants aan de promenades maken het mogelijk om van de lokale gastronomie te genieten zonder de fascinerende Middellandse Zee uit het oog te verliezen.
Aan de andere kant is er die andere kustlijn, grotendeels verborgen door de profaan, waarvan de gebouwen ver uit het zicht zijn. In deze onbevolkte hoeken, kan men nog steeds de steeds meer gekoesterde sensatie ervaren die door de Middellandse Zee wordt geproduceerd zoals het vroeger was: dennenbossen die hun wortels op het zand vestigden, duinen vol met flora en fauna van de kust, moerassen en bovenal de Vrede en rust die deze landschappen oproepen en de ontspanning die wordt geproduceerd terwijl u ervan geniet. In deze complete gids vindt u alle sleutels om uw strand te vinden: degene die het beste past bij uw tijd en behoeften.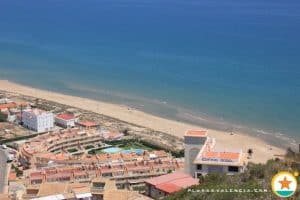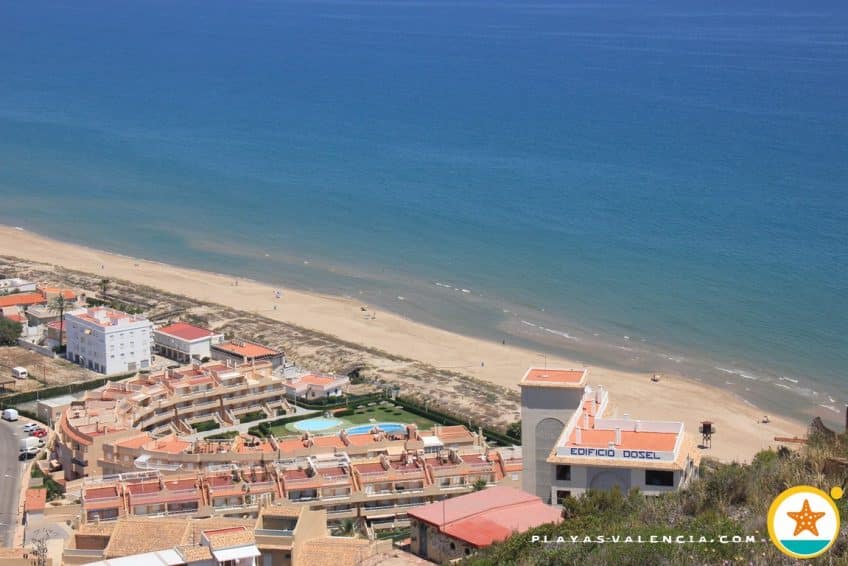 Mis het niet om die afgelegen hoeken of die bars te ontdekken … Selecteer door gemeenten, mate van bewoning, beschikbare diensten … Er zijn zelfs stranden voor honden!
Alle beschrijvingen en gegevens die door de gids worden verstrekt, zijn correct. Onze foto's zijn een selectie van onze eigen, samengesteld voor meer dan een jaar hard werken, op en neer de kust van de provincie. Ze dragen geen filters of bijstellingen als ze de camera verlaten. Omdat we ja de stranden hebben geschopt!